Details
RE 25 Ø25 mm, Graphite Brushes, 20 Watt
Part number 339153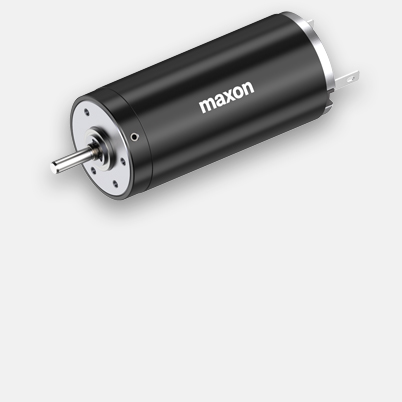 Price scales
Quantity
Price per unit
Prices excluding VAT and shipping costs
1-4
$290.88
5-19
$256.50
20-49
$216.38
from 50
On request
Specifications
Technical illustrations
Information: Drawings are not to scale.
Values at nominal voltage
Nominal voltage
30 V
No load speed
9210 rpm
No load current
25 mA
Nominal speed
8010 rpm
Nominal torque (max. continuous torque)
31.4 mNm
Nominal current (max. continuous current)
1.04 A
Stall torque
265 mNm
Stall current
8.61 A
Max. efficiency
88 %
Characteristics
Terminal resistance
3.49 Ω
Terminal inductance
0.407 mH
Torque constant
30.8 mNm/A
Speed constant
311 rpm/V
Speed / torque gradient
35.2 rpm/mNm
Mechanical time constant
5.17 ms
Rotor inertia
14 gcm²
Thermal data
Thermal resistance housing-ambient
14.4 K/W
Thermal resistance winding-housing
5.08 K/W
Thermal time constant winding
28.3 s
Thermal time constant motor
543 s
Ambient temperature
-30...+100 °C
Max. winding temperature
+155 °C
Mechanical data
Bearing type
Waelzlager
Max. speed
14000 rpm
Axial play
0.05 mm, at radial load < 0 N
0.15 mm, at radial load > 0 N
Radial play
0.025 mm
Max. axial load (dynamic)
20 N
Max. force for press fits (static)
60 N
(static, shaft supported)
1000 N
Max. radial load
35 N, 5 mm from flange
Other specifications
Number of pole pairs
1
Number of commutator segments
11
Number of autoclave cycles
0
Product
Weight
115 g
Description
maxon DC motors are high-quality motors fitted with powerful permanent magnets. The "heart"
of the motor is the worldwide patented ironless rotor. For you, this means cutting-edge technology
in compact, powerful and low inertia drives.
Videos