Details
NRND
DES 50/5, digital 4-Q-EC Servoamplifier 50 V / 5 A, sinusoidal commutation
Part number 205679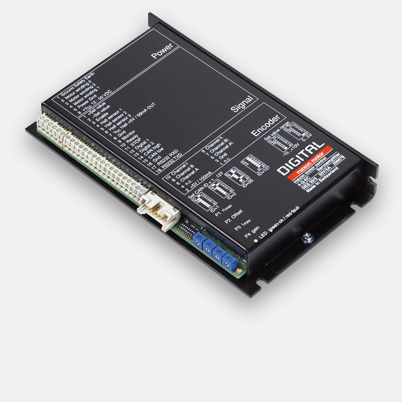 Price scales
Quantity
Price per unit
Prices excluding VAT and shipping costs
1-4
$824.88
5-19
$775.13
20-49
$721.00
from 50
On request
NRND (Not Recommended for New Designs): These products continue to be available, but are not recommended for new projects. Our sales team will be happy to suggest alternatives.
Specifications
Product
Weight
430 g
Mechanical data
Weight
430 g
Description
The DES 50/5 (Digital EC Servoamplifier) is a very efficient digital servoamplifier with sinusoidal current commutation for the perfect control of EC (Electronic Commutation) motors.

The EC motors must be equipped with Hall sensors and a digital encoder with line driver. The controller, the monitoring and the complete control algorithms are implemented in a very fast digital signal processor. As with classical, conventional automatic controllers, easy trimming and adjustment of the servoamplifier is possible, with just a few potentiometers.

As an alternative, configuration and commanding also is possible over the PC (RS232 or CAN). This is particularly favourable with series application, as all adjustments and parameters can be quickly reproducibly and numerically set.

The set value specification can be made conventionally with an analogue input (0 ... +5 V or ±10 V), RS232 or CAN bus interface.

The sinusoidal commutation causes minimal torque ripple and low motor noise. The motor chokes integrated in the DES extend the operating range of the DES up to motors with very low inductance.
Videos